Flavor
Drawing inspiration from tradition and honoring ceremonial technique, we preciously hand craft & ferment each batch in glass and bottle it straight away without additives, 120 bottles at a time. Pure Luck® is a secret blend of the worlds finest, certified organic teas brewed with artesian water & unadulterated good fortune.
Better Than Cola Aged Heirloom Kombucha
Who drinks soda anymore? Dried red wine grape skins, blackberries, raspberries, lavender flowers, grade B maple syrup with ancient Pu-erh tea – A sun-dried green sought after for its strong energy. Caffeinated, malty and sour with notes of plum, caramel and honey-bourbon. VEGAN
Chocolate Mint Cookie California Sweet Kombucha
Green tea, cacao nibs, peppermint – Did someone order a dessert kombucha? Ummmmmmm… Yea! We did! Go ahead, open happiness!
Silver Jasmine NY Sour Kombucha
Blended from the finest grades of white needle and green jasmine teas fermented with a kiss of honey. Crisp grape, enlightening jasmine followed by a refreshing dryness…. Jasmine Champagne Kombucha
Golden Dragon Rare Kombucha
Rare, Golden Needle or Himalayan Gold tea buds are used to brew this black tea kombucha. These fine, seasonal, teas reveal hidden flavor notes of rich fruits, and black tea. Aromas of apricots, dates, chocolate and peaches. VEGAN
Cinnamon Plum California Sweet Kombucha
Black currants, biodynamic darjeeling tea, cinnamon, hibiscus "Take Your Time Machine," one sip and you will know why you are being transported down memory lane. *Low in caffeine* VEGAN
Green Dragon NY Sour Kombucha
Green teas from Japan – Matcha and Sencha – combine for umami, dew melons and honey suckle. Tart, caffeinated, alpha wave, energy boosting, inspiration in a bottle!! VEGAN
Hibiscus Bordeaux Smoke-y Bear-y Kombucha
Rose hips, hibiscus flowers, currants, apples, elderberries, lapsang souchong tea, puerh tea, acai berry, red wine grape skins, blackberries, raspberries, lavender flowers – This antioxidant based blend takes you on a satisfying sour and smokey trip down the Silk Road. VEGAN
Bangkok Detox Hot & Spicy Kombucha
Ginger, pu-erh tea, grade B maple syrup, cayenne pepper, Thai chili, lemon – Colds, toxins and hangovers beware when the Master Cleanse and Thailand square off in your mouth the Bangkok Detox is coming for you. VEGAN
Raspberry Jam California Sweet Kombucha
Green tea, raspberries, hibiscus flowers. Inspired by memories of afternoon, sunlight walks, along dirt roads where endless wild raspberries grow. Pucker up for a raspberry kiss, you're my sweet tart! VEGAN
Miss Darjeeling Kombucha
Miss Darjeeling is a refined miss of biodynamic origin. Her bushes grow on the last family owned estate in Darjeeling, India. Miss Darjeeling's biodynamic upbringing creates "peak" flavors that blossom into a complex, unique and velvety mouthfeel with her signature Darjeeling aroma.
Mr. Oolong Kombucha
Mr. Oolong is a man of character. A blend of Chinese &Thai oolong teas. He is smooth and delightful upfront, with a mysterious, smokey side revealed in time. VEGAN
Himalayan Jun made from honey
Jun is a softer form of kombucha tea made from honey and green tea. Ours is brewed from Himalayan grown, vintage small-leaf China tree strains. Easy drinking with delicate wild flower aromas and a solid, dry finish.
Pure Luck®
True believer's in life's tasty pursuits and chasers of tomorrow's lifestyles, today!
Pure Kombucha is ALWAYS made with CERTIFIED ORGANIC ingredients & ARTESIAN SPRING WATER
To an unknown & unpredictable phenomenon that leads to unadulterated good fortune, Pure Luck®... SALUTE!! To the purists, zealots, and artisans. To the free masons, free thinkers and day drinkers! Kick back some probiotic tea, and relax, it's good for you. Healthy gut, happy mind™
Sports

Drink some Pure luck® before gearing up for the extra energy & good vibes needed to rule the day!

Travel

Bring Pure Luck® with you. People don't call it Happiness in a Bottle!™ for nothing.

Fashion

Oh HELLO! Don't you look sexy over there holding that bottle.

The Environment

We compost our waste and grow plants to provide oxygen for humans and the SCOBY's. They like to breath fresh air like the rest of us! GO OUTSIDE AND THRIVE!
Membership
The Best Way To Get Pure Luck®...
Pure Luck® Membership
The Inside Scoop On Everything Pure Luck + Discounts, Private Members Only Events and Reserved Access To Limited Editions
You're My Sweet Tart! ;)
SCOBY Club
As you may know, SCOBY's are symbiotic. In return for room & board they produce kombucha for us. Sponsor a SCOBY today and in return once a month, Pure Luck® will deliver 30+ servings of Pure Kombucha™ to your home/office. Don't let a SCOBY go hungry. Sponsor a cute, soft, cuddly, icky SCOBY today!
Your choice of 12 flavors + Limited Editions on a monthly schedule. Membership included.
Pure Luck® By The Case
Delivery to your home or office on demand 24 bottles at a time.
Fresh Pure Luck® delivered to your door
Kombucha Time™
Catering, Weddings, Theater Productions, Boutique Events, Business Development, Flavor Consulting, Exclusive Flavors, Cocktail Mixology, Kombucha Classes, Parties & Private Tutoring
Plan on serving something unique and healthy at your event? Whether you are brewing at home, scaling up to full time or F&B in between. We have the know-how & experience.
Testimonials
Well done is better than well said, someone once said.
Latest News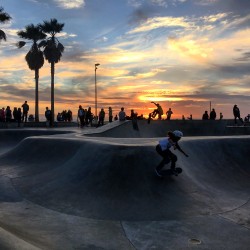 The Dog Bowl : Birth of Vertical Skating By PureLuck® for Tan Magazine, February 2016 As I skated past the Skate Dancing plaza in Venice Beach yesterday. The nomadic street sellers, people asking for change, smells of fried snacks & weed. Mixed with street performers, never ending rows of shops (more weed), people and dogs, cafes and bars.
[...]
Previous
Next